Despite the arrival of Bridgemate II, we have not given up on the Bridgemate Pro.  It remains fully supported for existing customers and (subject to availability) you can still buy the Pro system with refurbished Bridgemates and serial server.  It the most affordable Bridgemate for clubs on a budget or TDs who don't need the functionality of the Bridgemate II.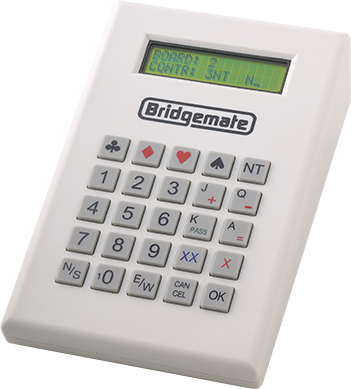 Why the Bridgemate Pro?
The Bridgemate Pro got us where we are today, and for some clubs it's still the right system for them.
An affordable system for clubs on a tight budget
All the essential features for effortless scoring and player feedback
The same design and build quality, and ease of use
Fully supported by the Bridgemate team
Bridgemate Pro in full›
It's amazing what you can still do with an affordably priced product.  See the complete list of features and functions.  Read more ›